Quality Products & Service since 1996
Explore Our Winnipeg Horizontal Blinds
We will take the time to understand your needs, and your household environment before we discuss any window Treatment. Placing blinds which can endure your environment will ensure the protection of your investment.
Metal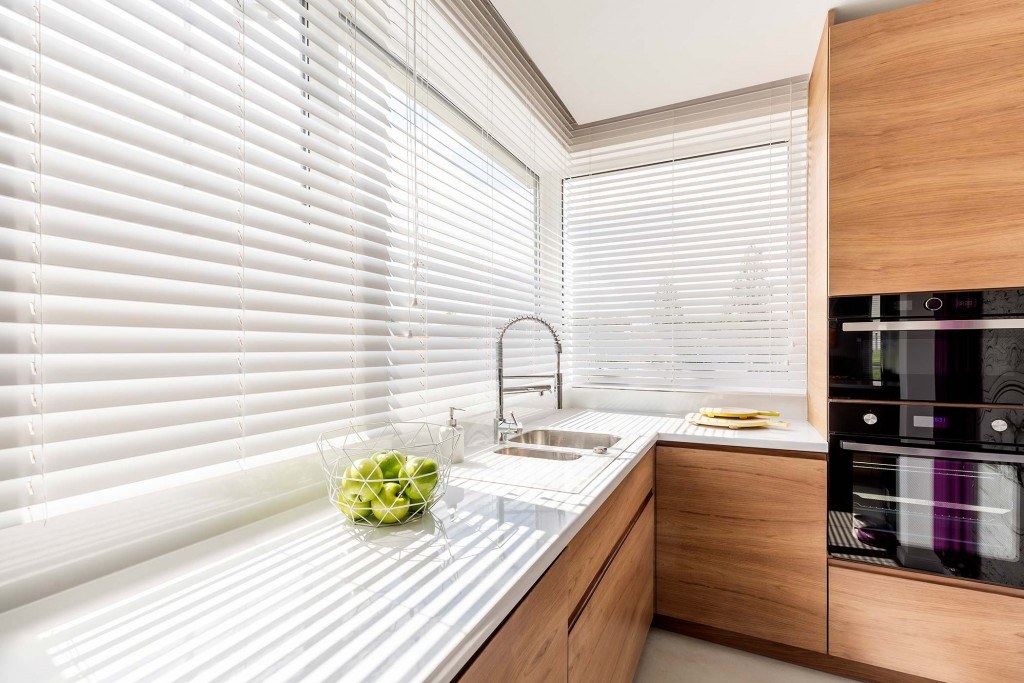 Horizontal Metals Blinds
2-inch Aluminum blinds with decorative 2-inch tape. Standard cords are always an option, but the tapes add a bit of flare.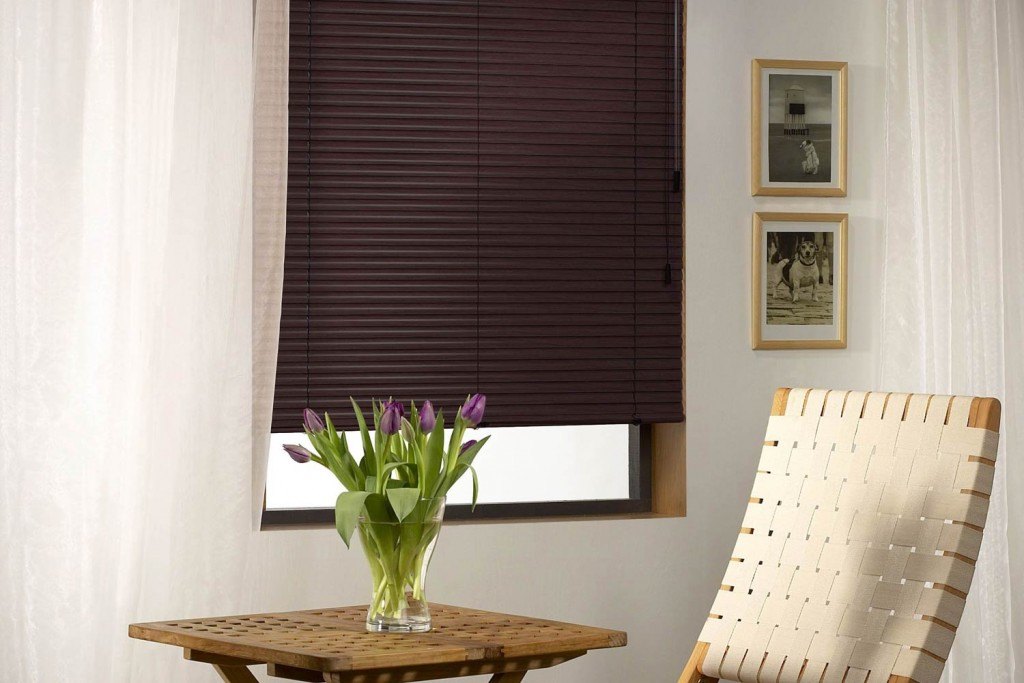 Aluminum Products
These products are economical in nature but not the greatest for cleaning. They will transfer heat into a room in summer and cool in the winter. "Inherent aspect of Aluminum". A versatile product which can allow as much light into a room that desire or blocking it completely.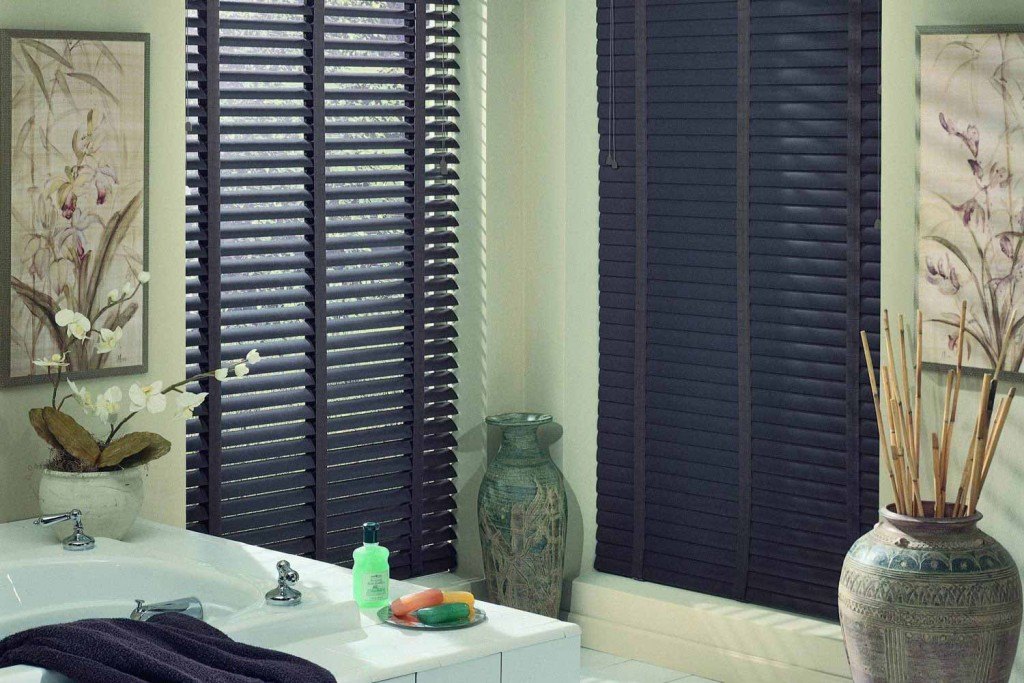 Colors to Choose
Both the 2 inch and 1 inch collections have a variety of colors to look at, however the industry have the tendancy to lean more to standard and neutral tones.
Lifting Systems
Because of there economical nature the industry did not have much for options for these shades. However because of issues surrounding pull cords they have recently come up with a Cordless lifting system for the 1 inch products.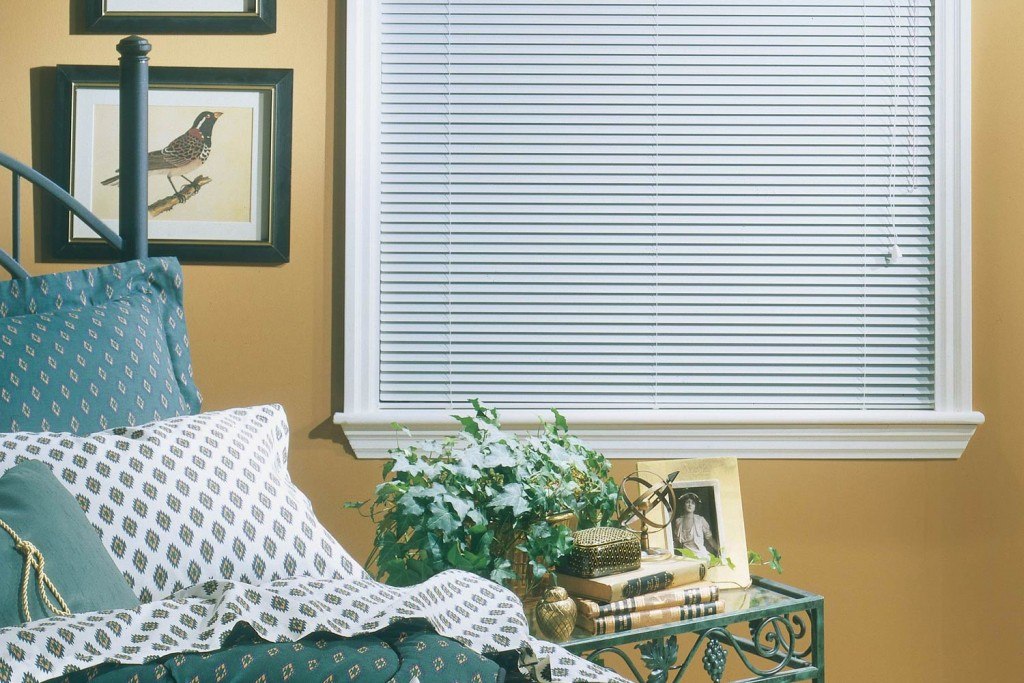 Points to consider
if basic is what you are looking for then these products foot the bill.
if heat and cold from your window is an issues then not a great choice.
cleaning because of the horizontal surface tends to be more challenging and aluminum attracts dust.
tilt bars and pull cords can be either side or one on each side.
cost factors are in economy if cost is a factor.
Real Wood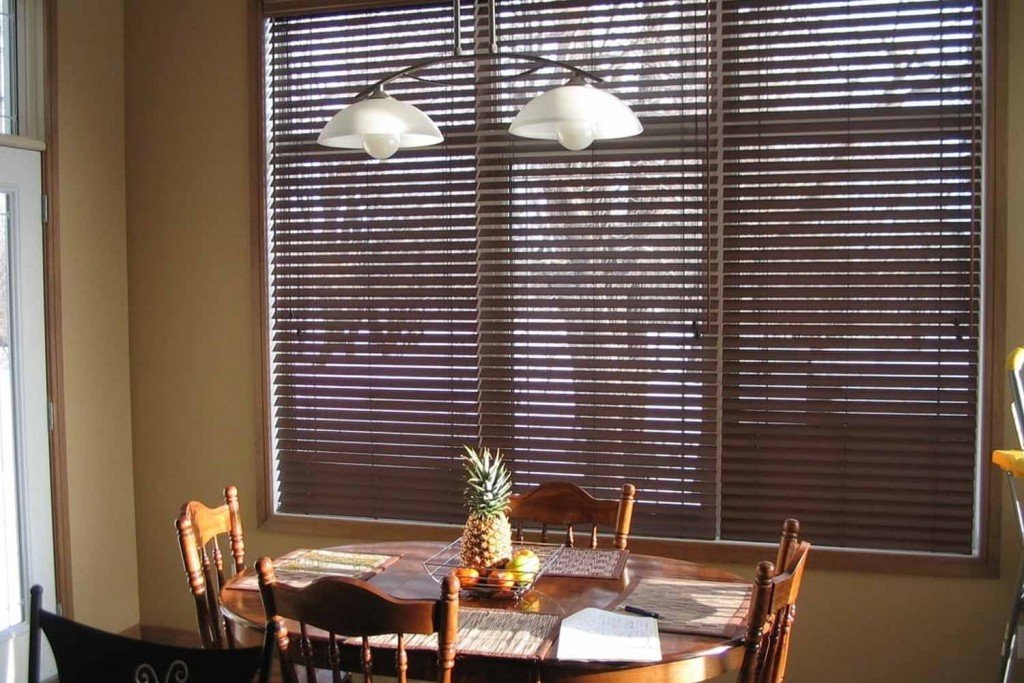 Real Wood Blinds
2 inch stained wood blinds, mounted as 3 on one headrail with 1 continuous valance. Pull cords and tilt wands.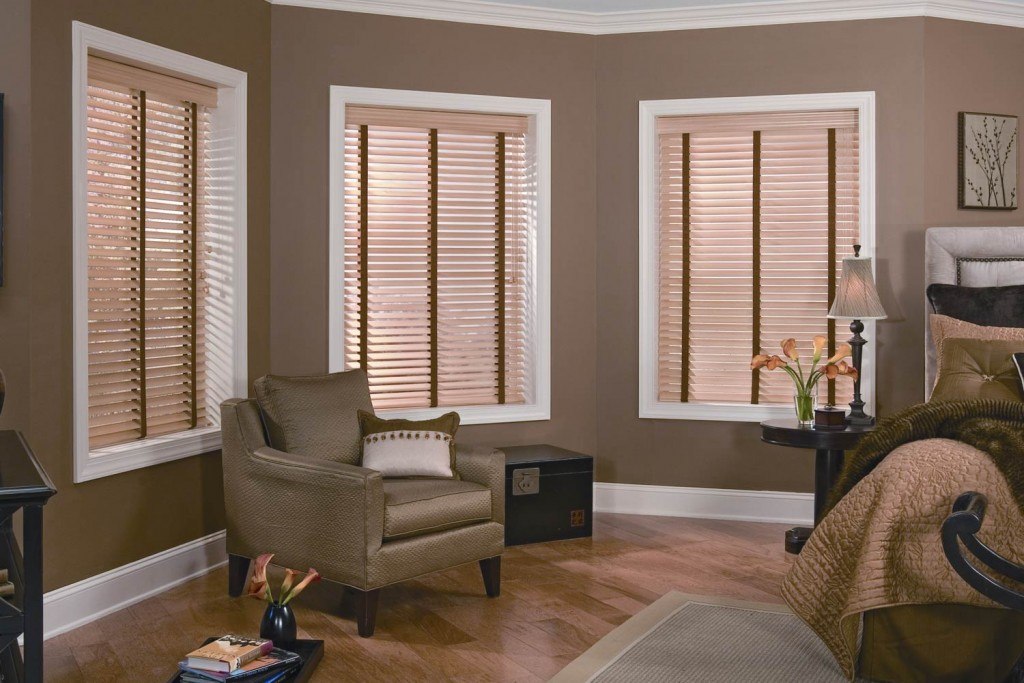 North American Kiln Dried basswood
Some of the richest of products in 2 or 2.5 inch. Natural products will react more to heat and cold but will come back to the natural form. Northern exposure would be better for woods and use of man made products on the southern exposures. These products come with corded or cordless lifting systems. If motorization was of interest it would only allow tilting of slats.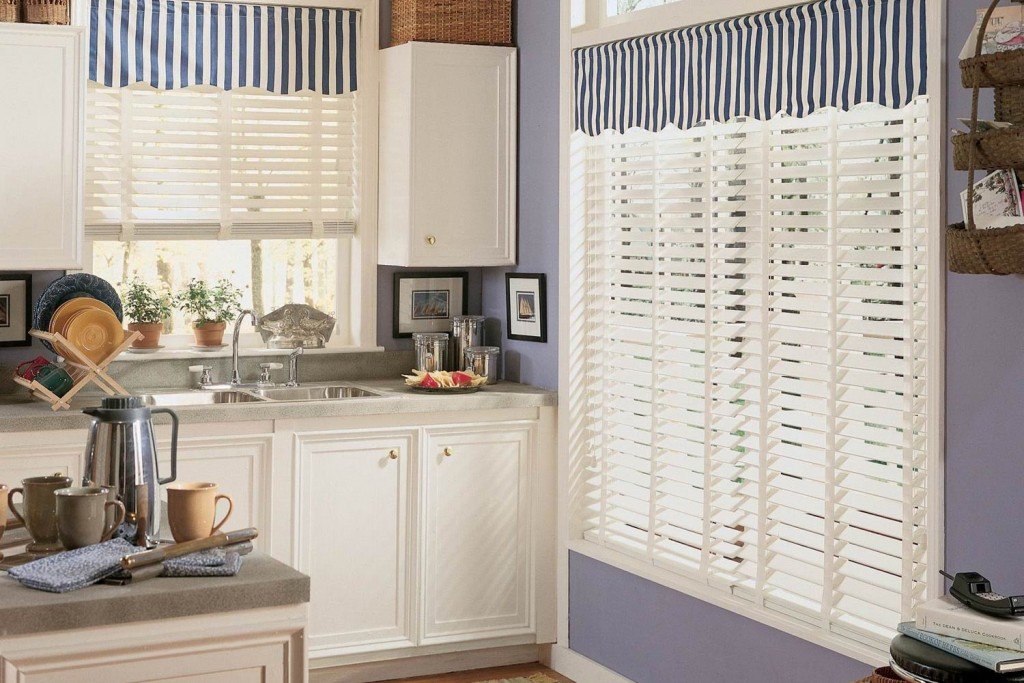 Blending surroundings with Wood
When considering these products there is nothing like blending the stains and colors with the surroundings and casings. Woods are products will be very close in color to woodwork in a home. Wood blinds come in painted or stained colors.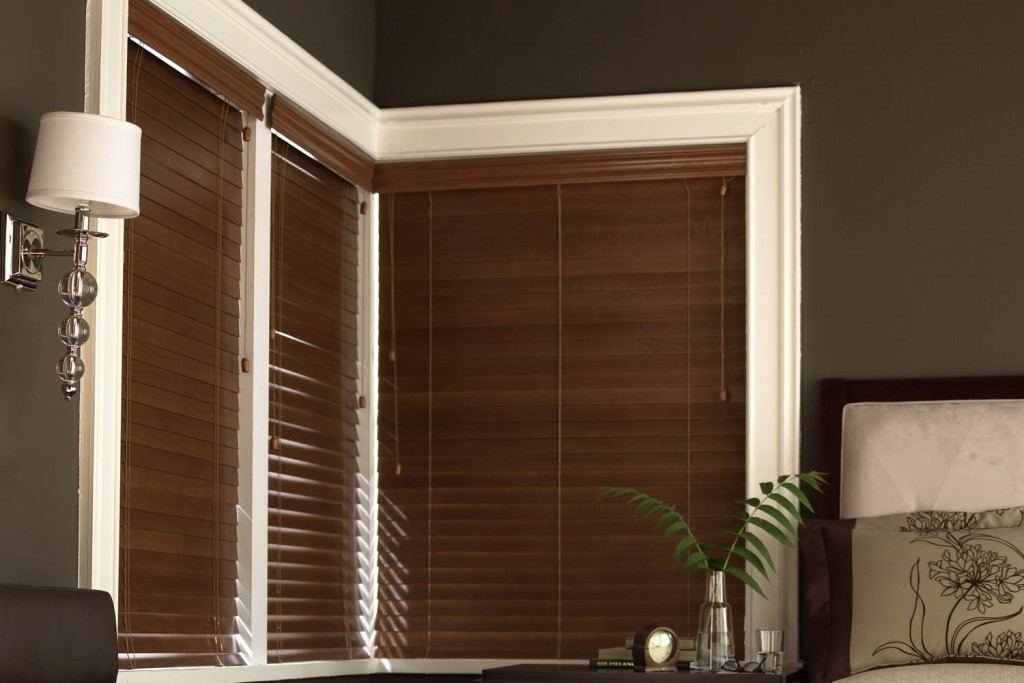 Points to consider
if you are searching for a natural product to go with natural casings then woods or shutters are a consideration
Blinds have cords and can be lifted and lowered. Shutters are doors that open and close. Both natural products.
cost factors are mid-range.
Faux Wood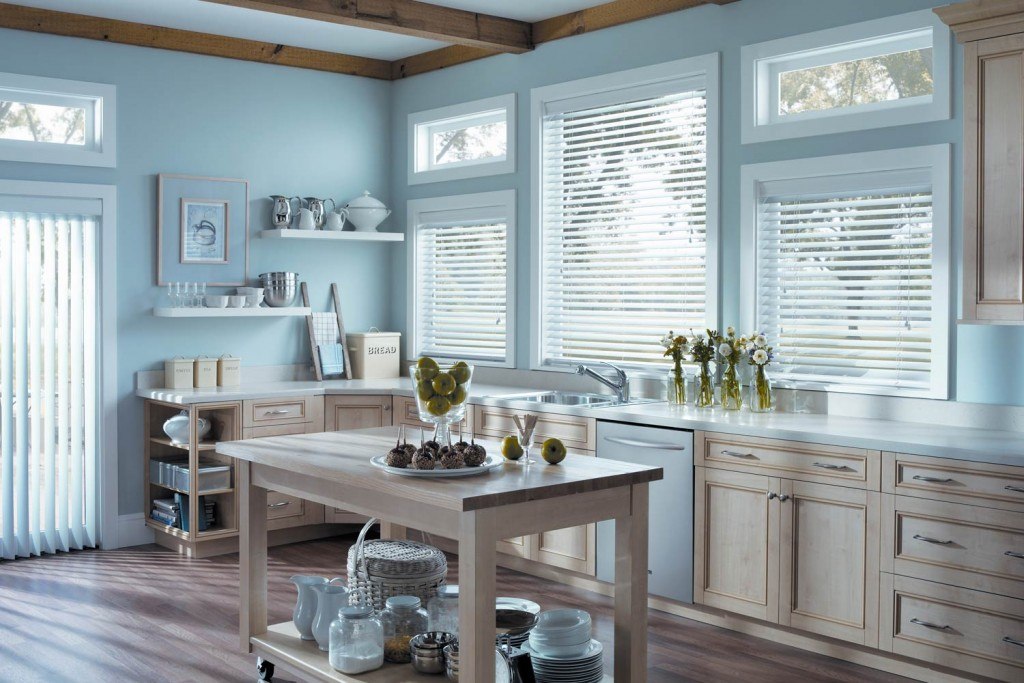 Faux Woods blinds
Faux wood blinds with cord lifts. Whites and off whites, inside mount with tilt wands.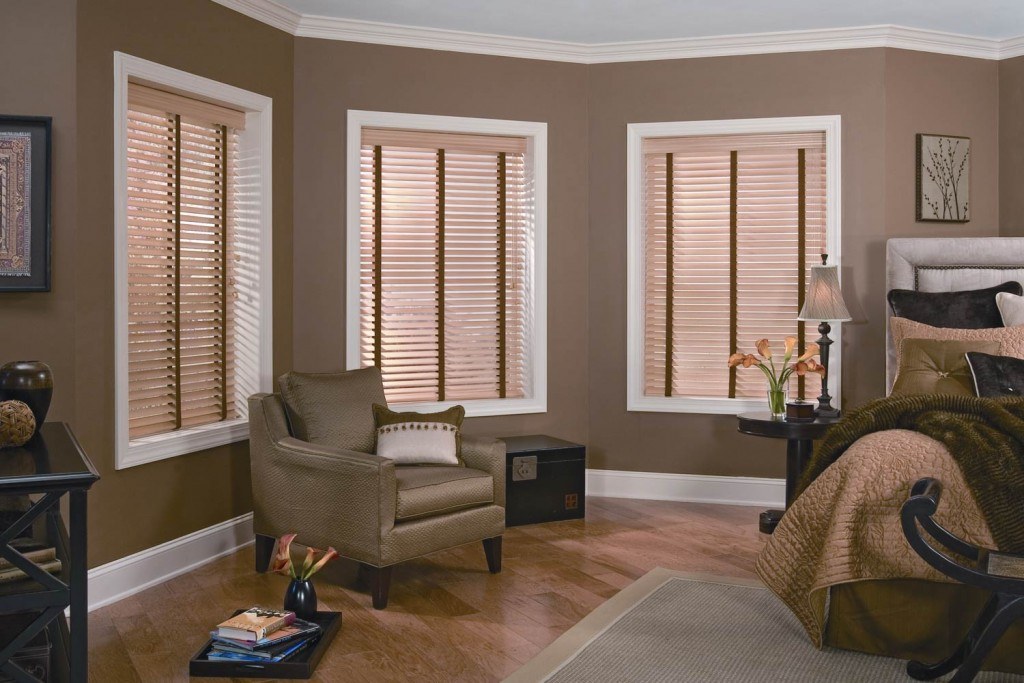 Lifting Systems
Lifts can be provided in pull cord or cordless lift. Faux woods because of make-up are generally heavier then natural products. Weight for lifting can be an issue with larger window sizes. Slat sizes can range from 2 inch to 2 1/2 inch. Shapes of slats can either be bevelled or traditional flat shaped.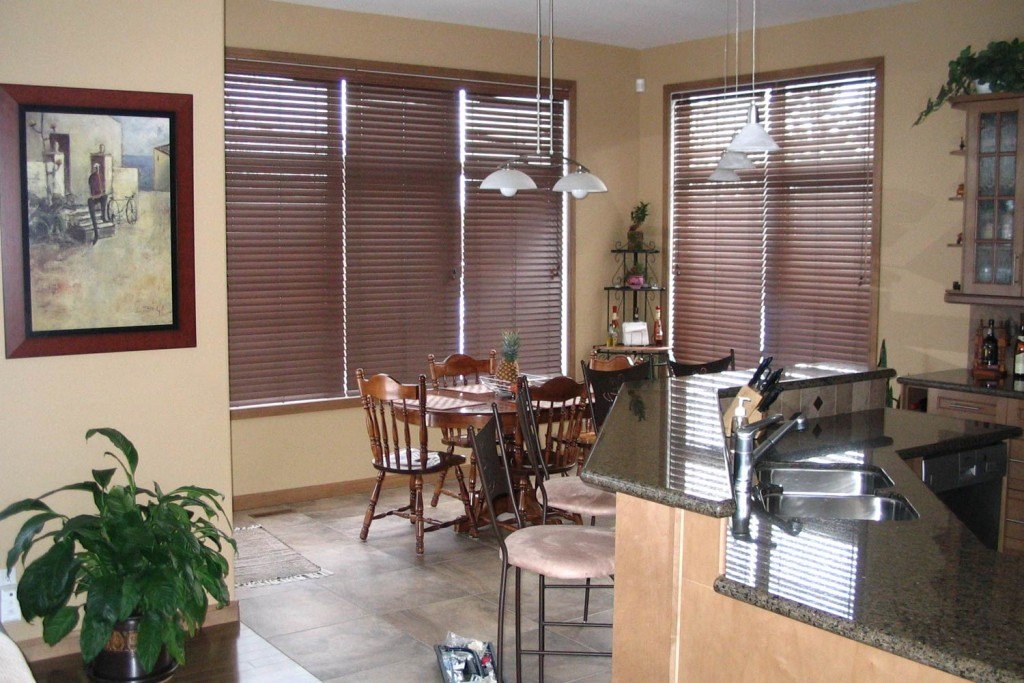 Points to consider
can be used in areas with moderate moisture.
you want a 2 inch look but need to consider the cost factor.
Faux woods are not all made the same, some have a much higher PVC content making the blades softer but generally priced accordingly.
cost factors are mid to lower ranges .

In-Home Consultation
We will take the time to understand your needs, and your household environment before we discuss any window Treatment.
We are ready to serve "You" whenever you are ready.
When you choose to pursue your project with us, you will have our attention to details.

We value our customers' opinion. Read what our clients have said.

Discover our latest news and upcoming events.