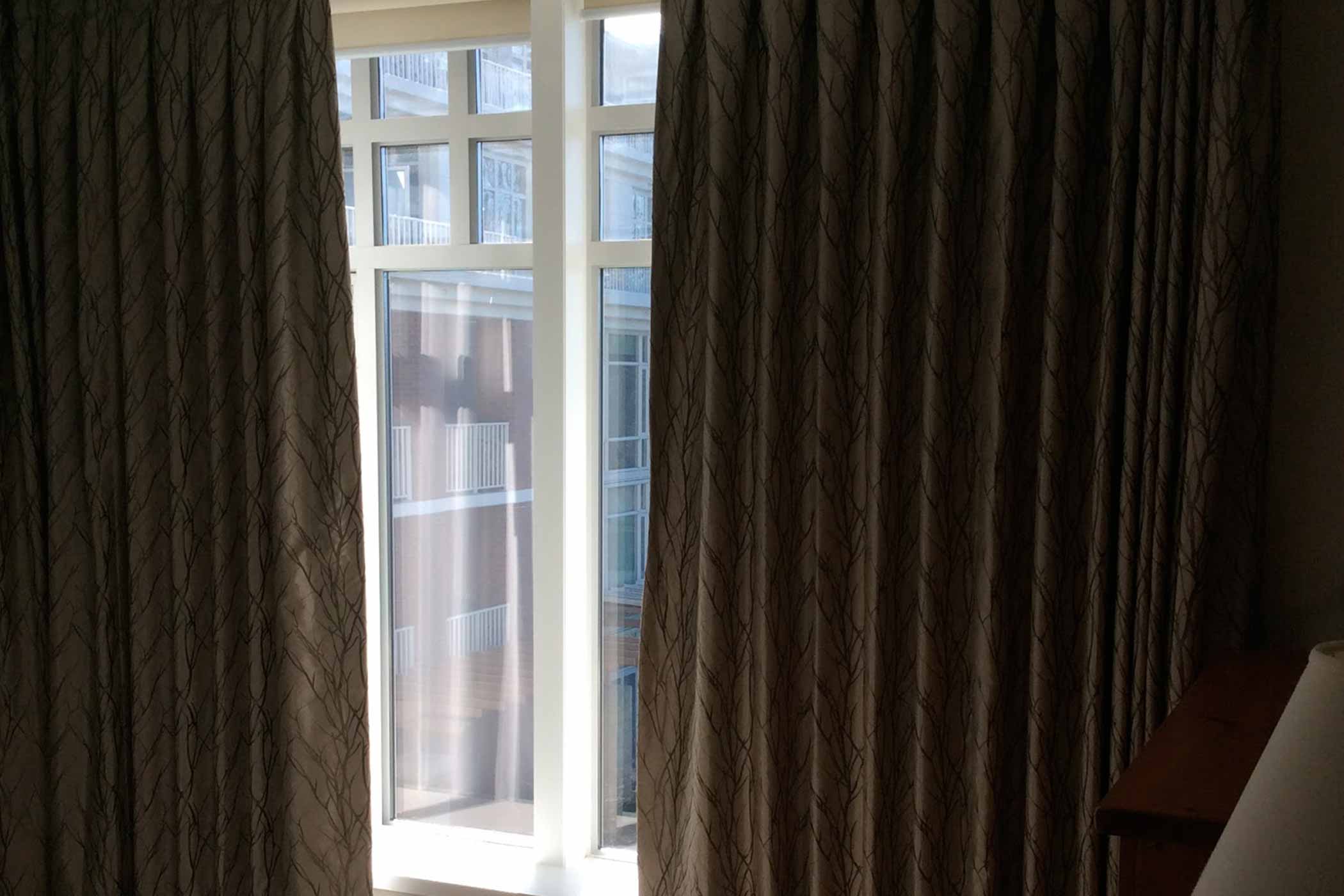 Design Solutions
Eliminate Light With Our Winnipeg Blackout Blinds
Browse the window coverings design solutions about how to improve a home or commercial space with your demands. We have gained a lot of knowledge over the years with all our customers, with all your questions, with all the challenges you have provided us and all the challenges received from the window covering industry.
Cellular solutions
Blackout systems can be done with Cellular solutions shades but the light will still sneak down the sides. Depending on the supplier some will offer a system to help block the light, or there are some after market products that assist in giving light elimination.
Learn More
Commercial Grade Light elimination
Simple roll shades that hold back the light and mounted with aluminum side channels are very effect to give the highest level in light elimination. One shade is drawn in this picture while the other is open about 6 inches to give you the idea of effectiveness of products.
Learn More
Roman Shade
The definition of blackout is up to the customer. Drapery style products are also very effective with the use of Blackout liners to keep light out. But as with blinds etc there is always some light that can sneak in. Roman shades tailored to windows can be effective.
Learn More
Drapery
Drapes can also be effective. when it comes to light reduction staying off the edges of the windows is important.
Learn More

In-Home Consultation
We will take the time to understand your needs, and your household environment before we discuss any window Treatment.
We are ready to serve "You" whenever you are ready.
When you choose to pursue your project with us, you will have our attention to details.

We value our customers' opinion. Read what our clients have said.

Discover our latest news and upcoming events.