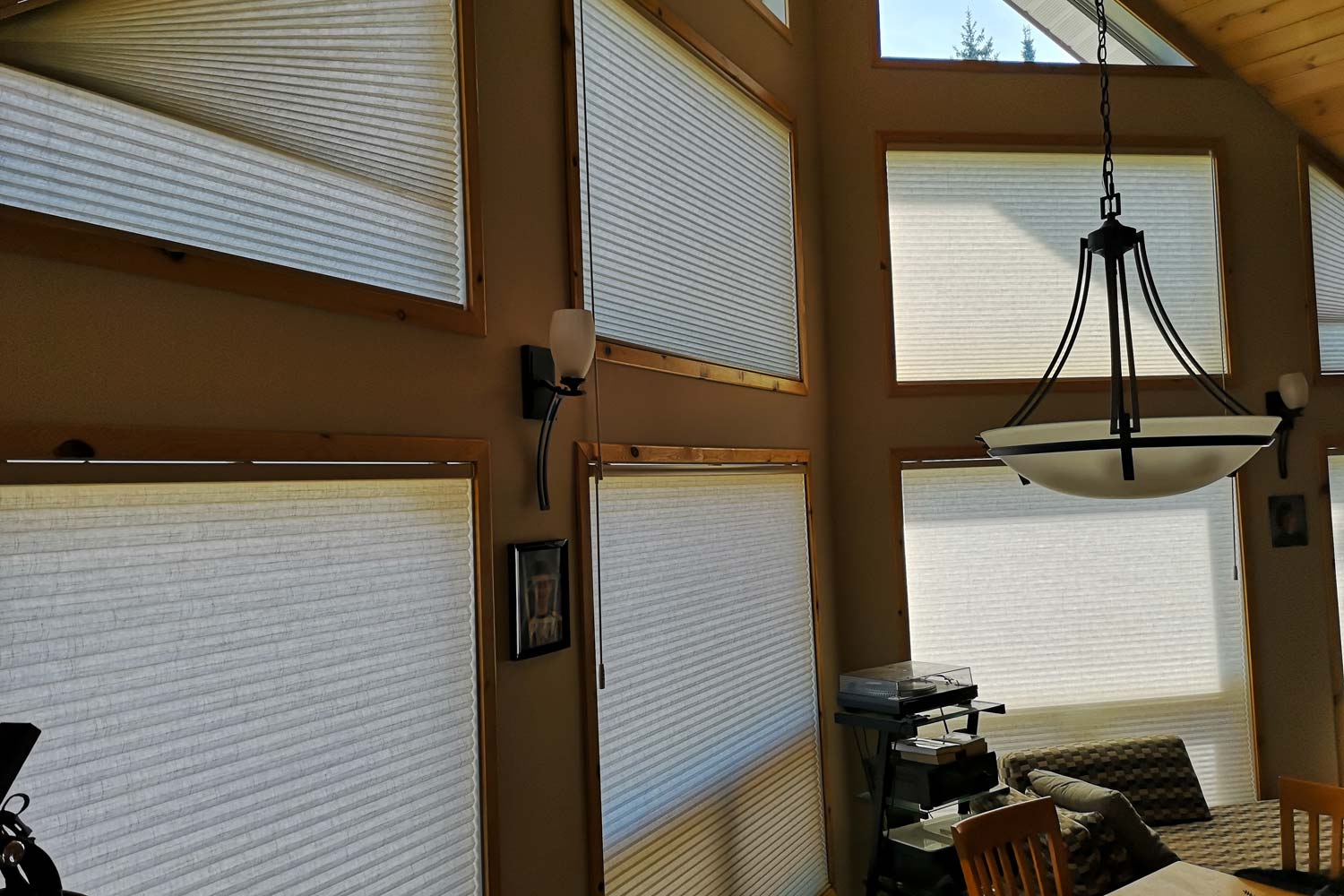 Custom Cottage Country Blinds & Drapes
Since 1996, Blind Adventures has been providing Custom Blinds and Drapes to Cottage Country. We are your professionals, our knowledge in the industry is comprehensive, and our skills for addressing the most complex of designs and installs surpass most.
We proudly provide sale, installation and repairs to all cottage country blinds, drapes, shutters, solar shades and awnings. Discover endless possibilities from your cottage specialist.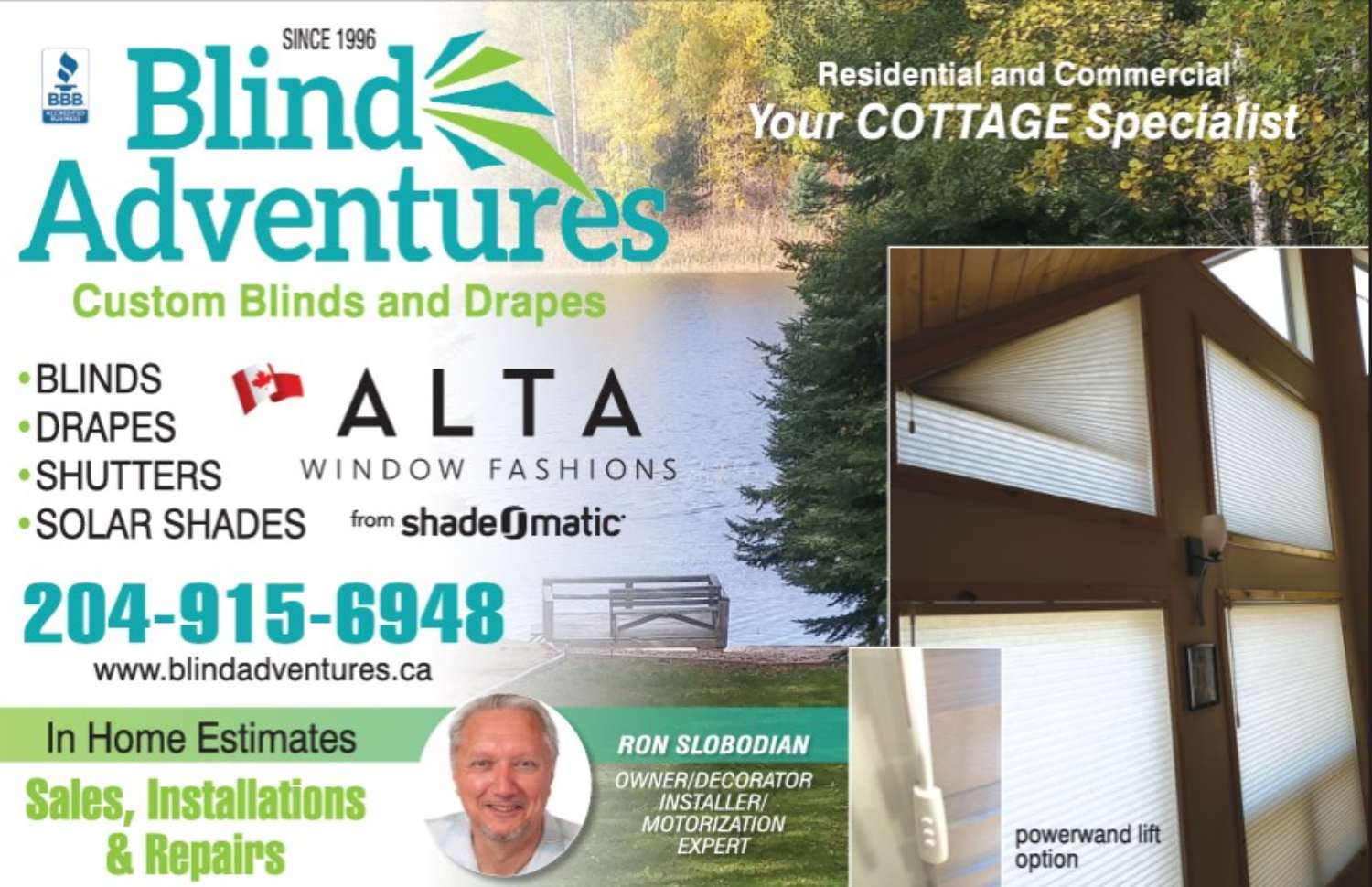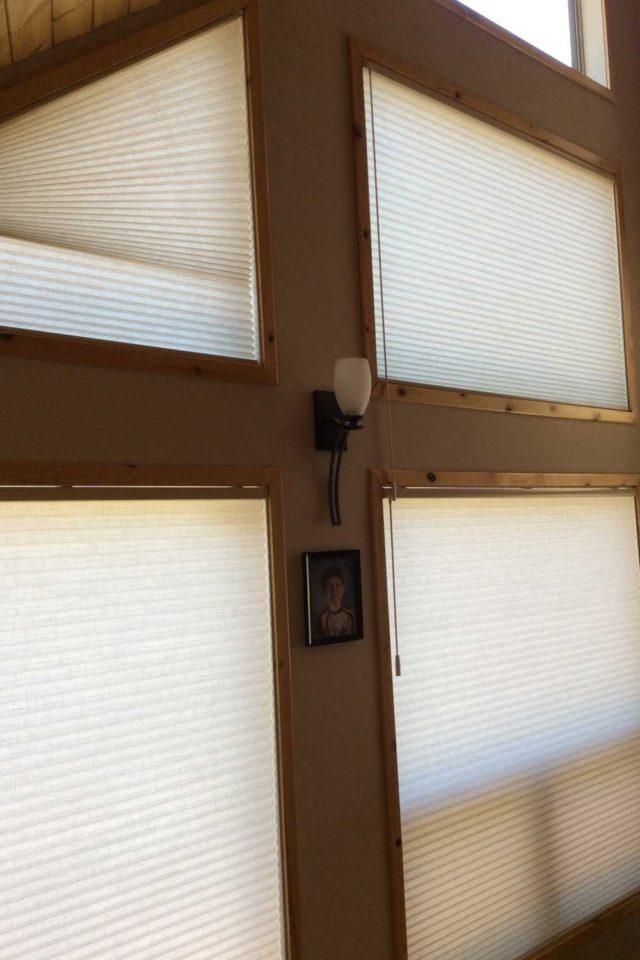 In Cottage Country customers with big windows concern themselves with the amount of heat coming through the windows, especially when cottages are equipped with cooling systems. The best shades for combating the heat are Cell shades. They will give an R4 buffer from heat and provide a filtered light in the room, or eliminate the light depending on fabrics. Lifting options can be without a cord, a loop cord, or various flavors of motorization. Give us a call for information and an in-home estimate.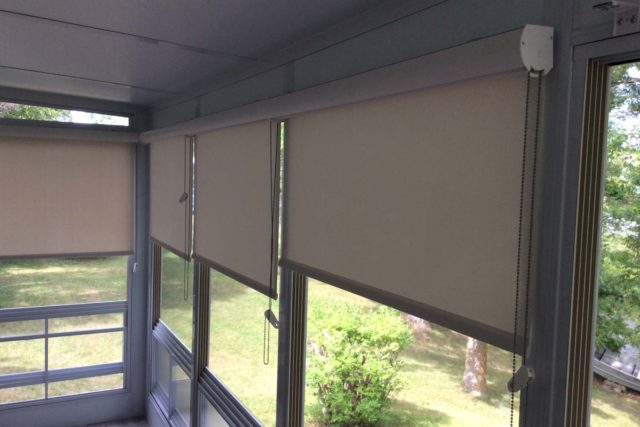 Cottage Country is all about the views. Screen Weave rollers provide a buffer to the heat while still allowing a view. A great solution for customers looking for a low maintenance solution that can withstand the heat and cold. Lifting options can also be cordless, pull chain, or a variety of motorized options. Motors should only be used in "controlled climate" environments.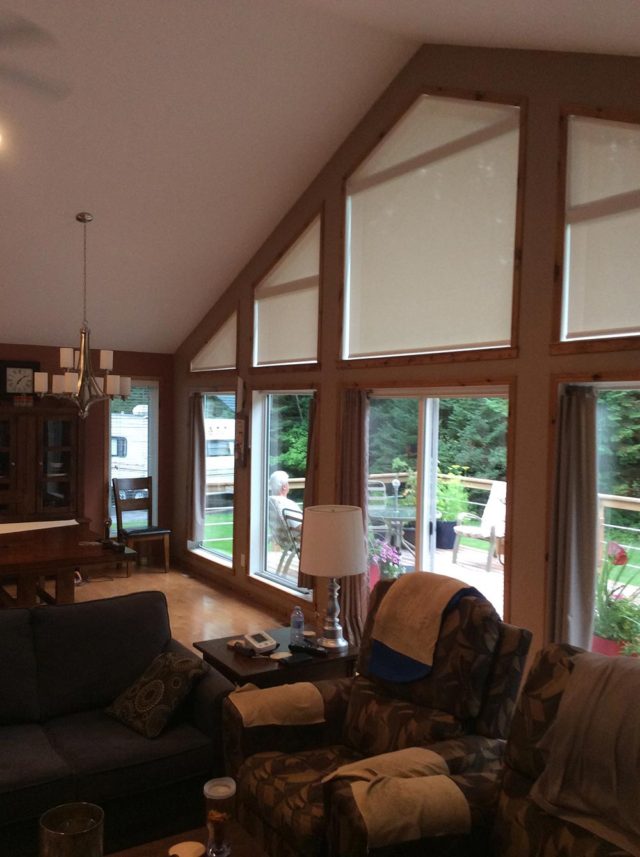 Browse the window coverings shape solutions about how to improve a home or commercial space with your demands. We have gained a lot of knowledge over the years with all our customers, with all your questions, with all the challenges you have provided us and all the challenges received from the window covering industry.

In-Home Consultation
We will take the time to understand your needs, and your household environment before we discuss any window Treatment.
We are ready to serve "You" whenever you are ready.
When you choose to pursue your project with us, you will have our attention to details.

We value our customers' opinion. Read what our clients have said.

Discover our latest news and upcoming events.