Quality Products & Service since 1996
Discover Our Winnipeg Custom Shutters
Browse the benefits and products we offer. We have gained a lot of knowledge over the years with all our customers, with all your questions, with all the challenges you have provided us.
Wood Composite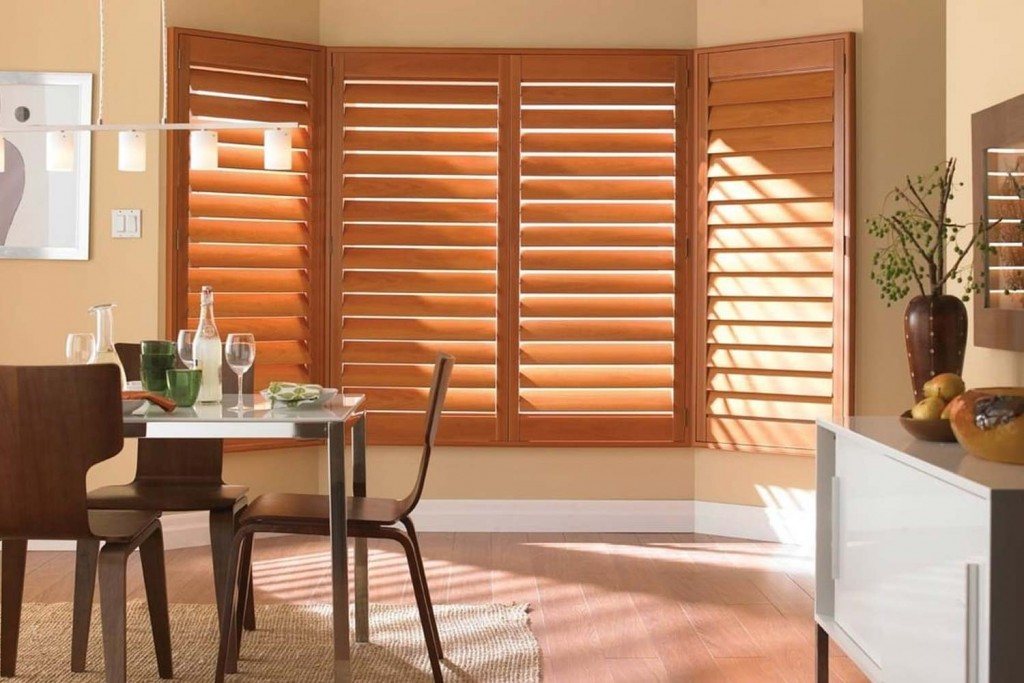 Man Made products
These products are derived from a wood and polymer mix. Finishes are usually accomplished with a wrap to give colors and textures.
‍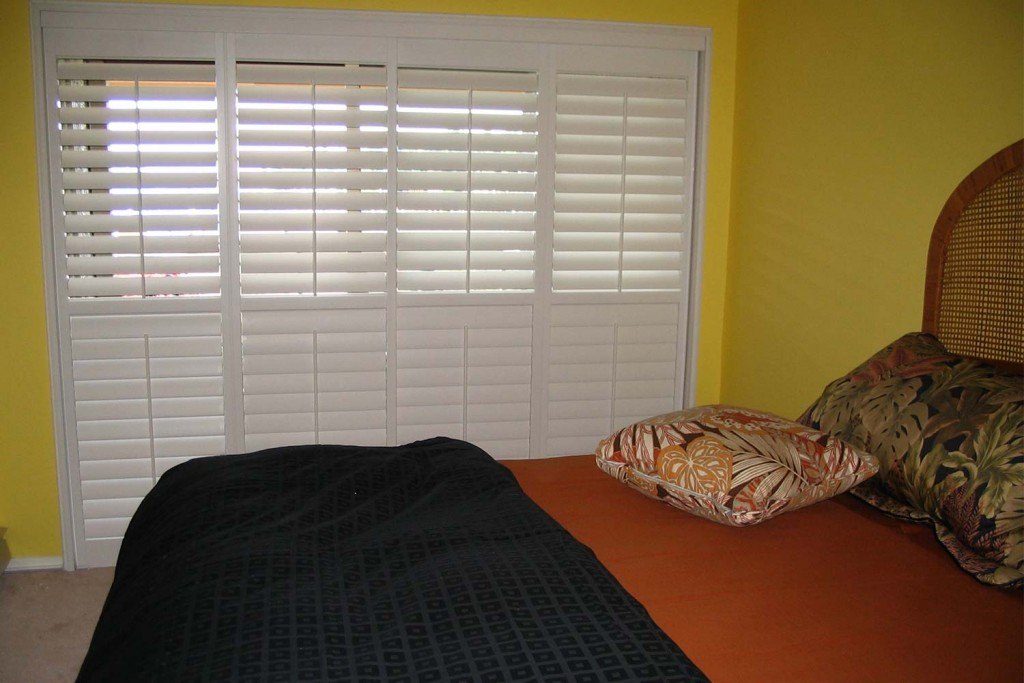 Stapled or Nailed Pull Bars
Stapled bars usually are mounted on front panels. Being a man made product pull bars are secured sufficiently for day to day use but cannot withstand and significant pulling. When it comes to operation a stapled or nailed hidden bar may not be the best choice in environments which have alot of hands operating the product. Wood and PVC shutters offer alternatives.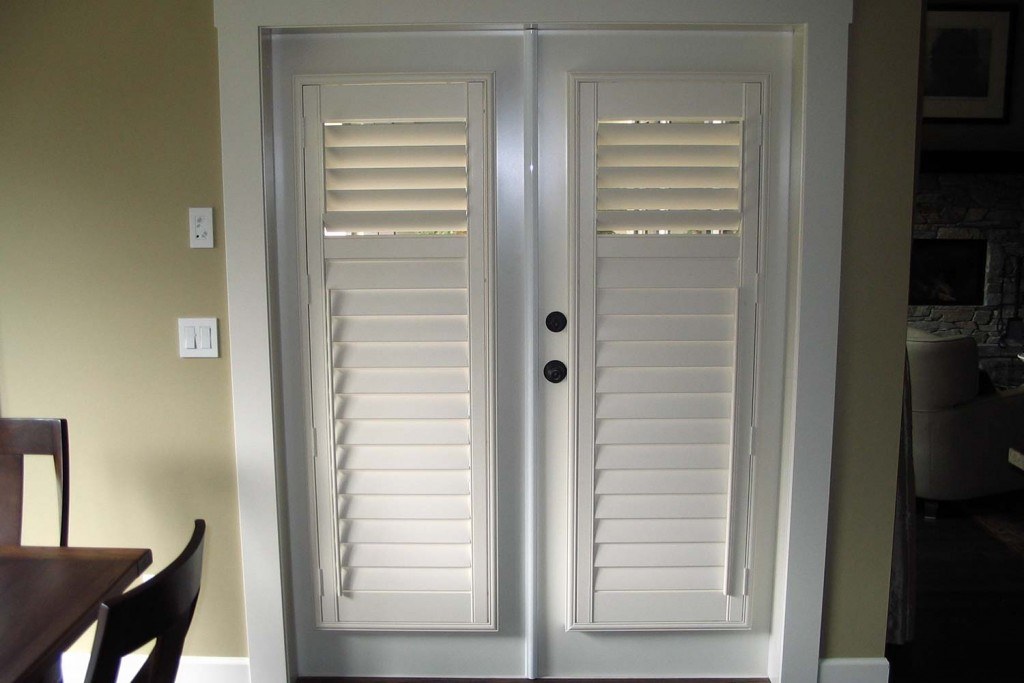 Points to consider
Are there any moisture areas where the products are to be added
Mounts can be inside of a window casing or on the frame
Tilt bars can be placed on front, or hidden at back
Tilt bars can be split to give independent operation of blades allowing flexibility of view.
Shutters have a noise reduction and insulating properties
Cost factors are mid-range but install costs are more then blinds.
California/PVC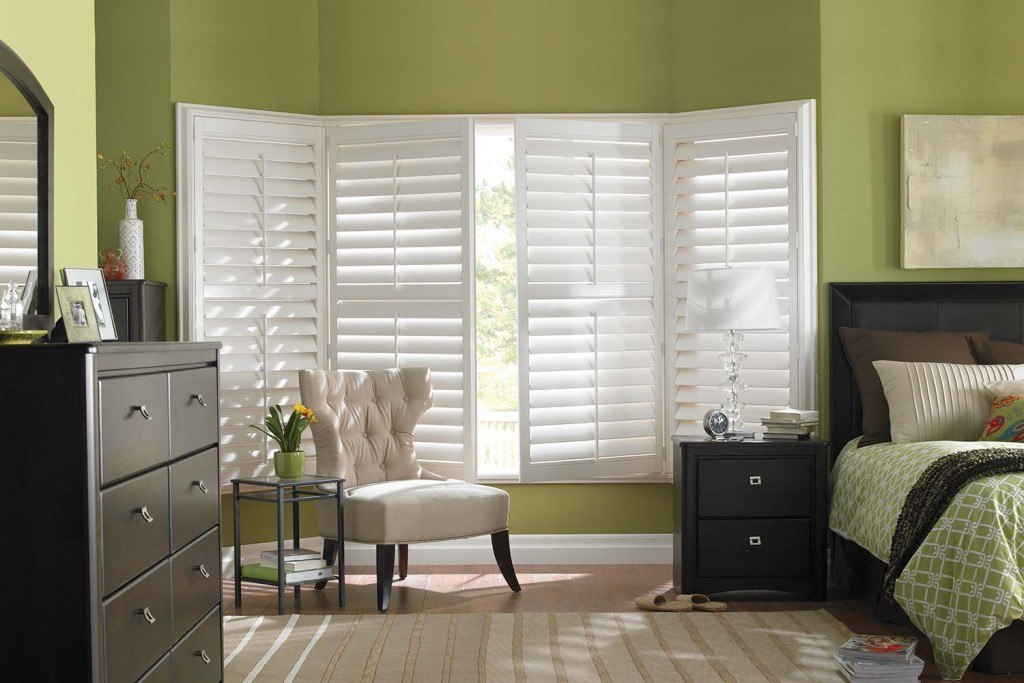 PVC Shutters or Wood Shutter Choices
PVC shutter are nearly indestructible and sun resistant. They provide resilience to most areas especially areas with high moisture. If scratched PVC will show PVC compared to scratching stain off of wood. PVC usually comes in soft whites and vanilla color. However there are products on the market to give you exotic colors which are fun for kids rooms and commercial areas.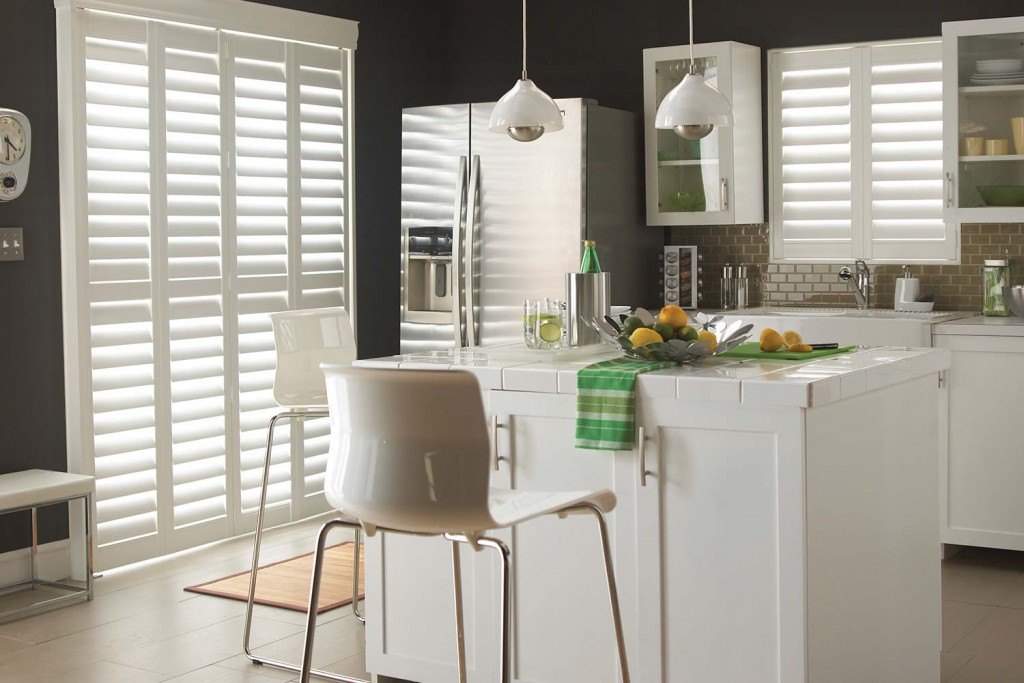 Pull Bars or Geared Blades
You can get the typical pull bars seen on most shutters but for those that want a clean look, there are geared louvers where the blade operation run on gears hidden in the frames. Geared blades can also have split operation where the upper blades can operate independently of the lower ones. A number of frames to choose from, which are all considered in the design.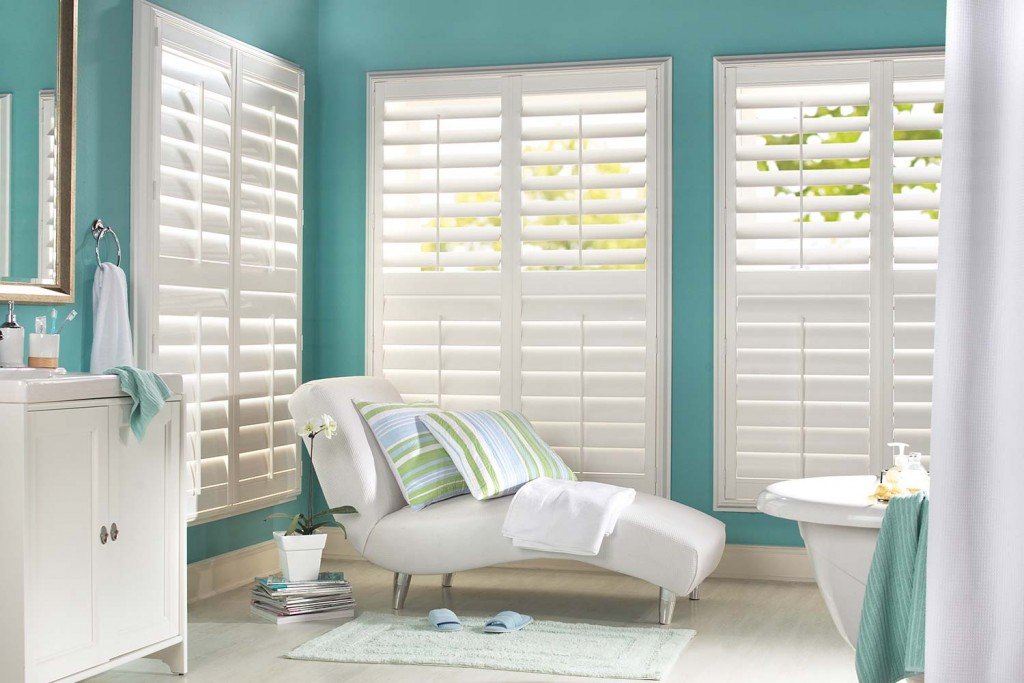 Shapes
Because of the inherent properties of the product shapes are achievable. Sometimes the operation is limited depending on the shape which is discussed in the consultation.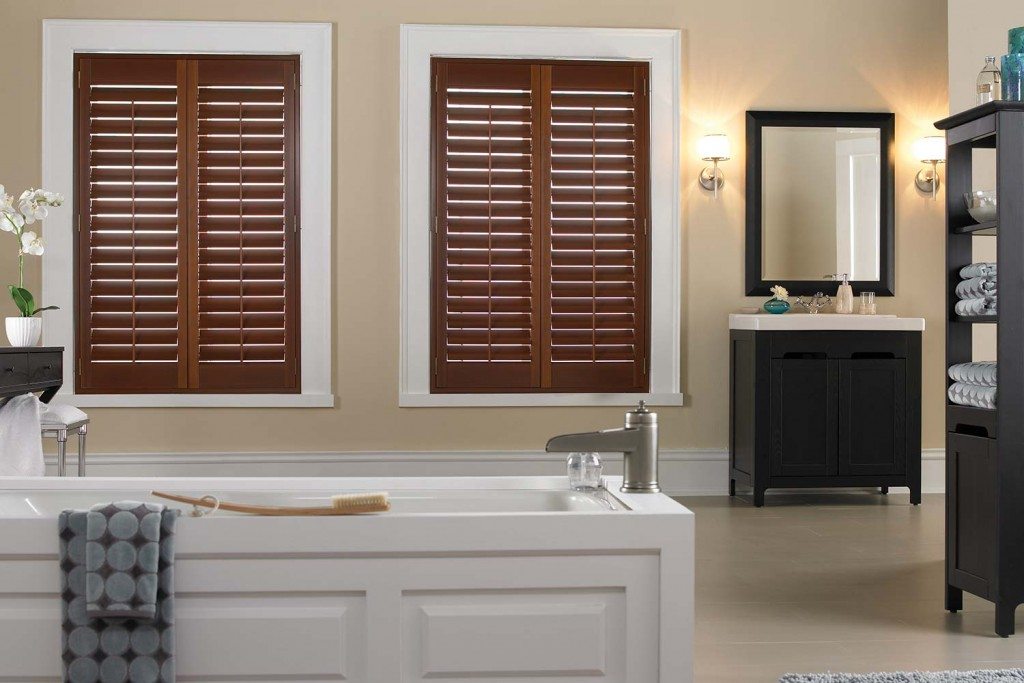 Points to consider
Do I want a product that provides insulation, noise reduction and ease of maintenance?
Do I want pull bars or geared operation?
Do I want a product that will last for years or do you like to change your blinds often?
Do I have a window opening that can support a shutter
Cost factors for this product can be a factor based more on install then the product.
Wood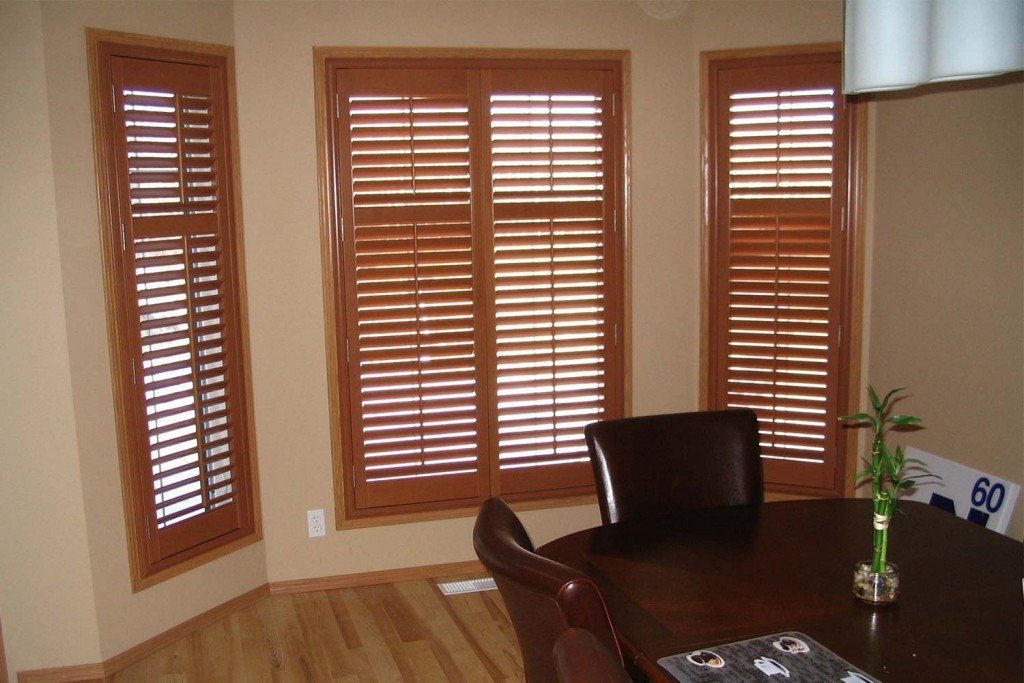 A Case for Wood PVC or Composite
There is nothing more luxurious then a Wood Shutter. A wood shutter is a "stained" product so like any stained items you can scratch the surface. Cats and Dogs have been known to make their marks on these products. Know your lifestyle and household environment before considering these products. Warranties for these products run between 20-25 years. Shutters can be designed in a number of ways which are all discussed during an in-home consultation.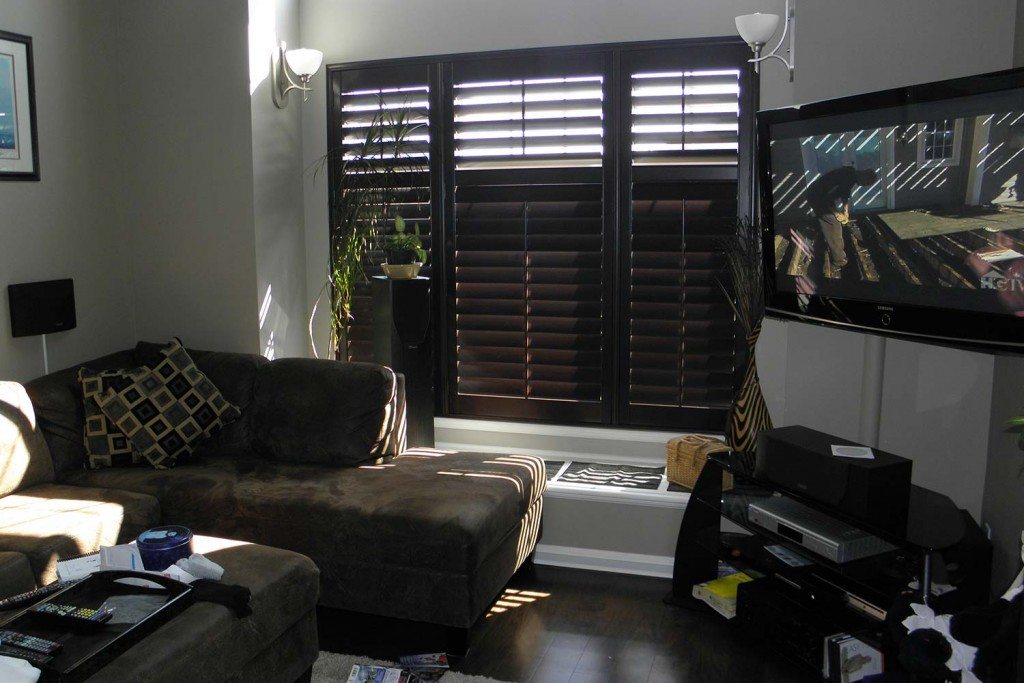 Frames
Most designs for shutters include frames. Frames are stained in the same colors. Frames remove any imperfections in the window opening, giving a professional finish. Hinge colors and styles are also chosen to best suit that of the shutter.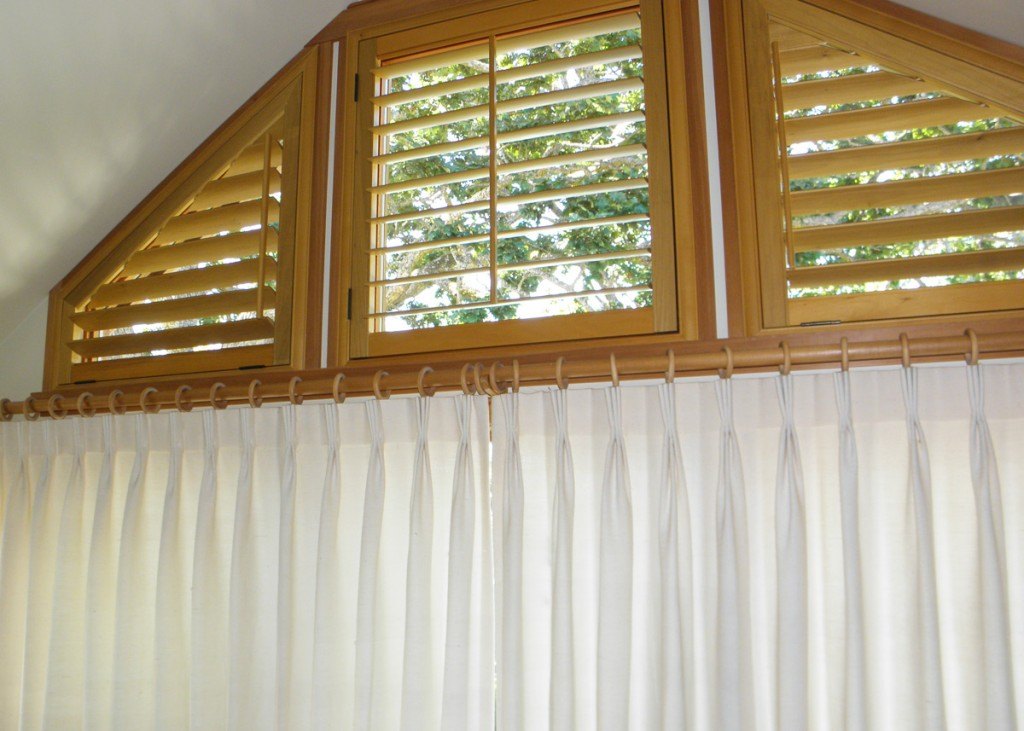 Shapes
One of the few products that can be shaped and remain operable in a window opening. Designs for angled windows and installation are challenging. Most designers will shy away from shutters and certainly from shapes. Ask the designer about their level of experience to ensure a successful design.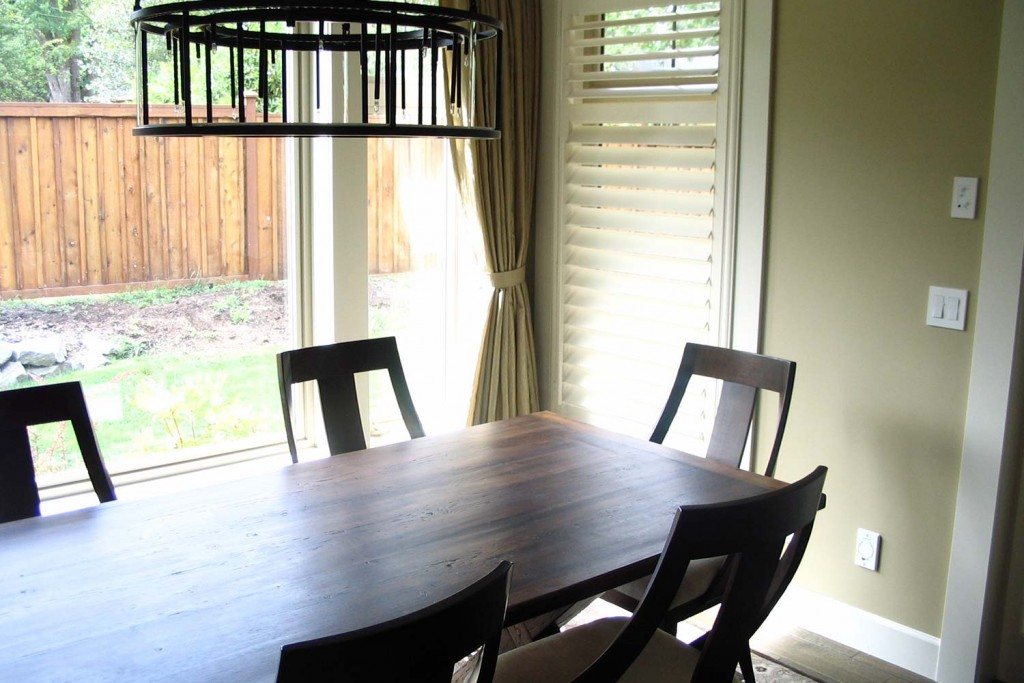 Split Tilt
Splits in tilt bars give the door a "cafe" look which have an upper blade tilt operation and independent lower blade operation. This allows for the privacy of the customer while providing daylight.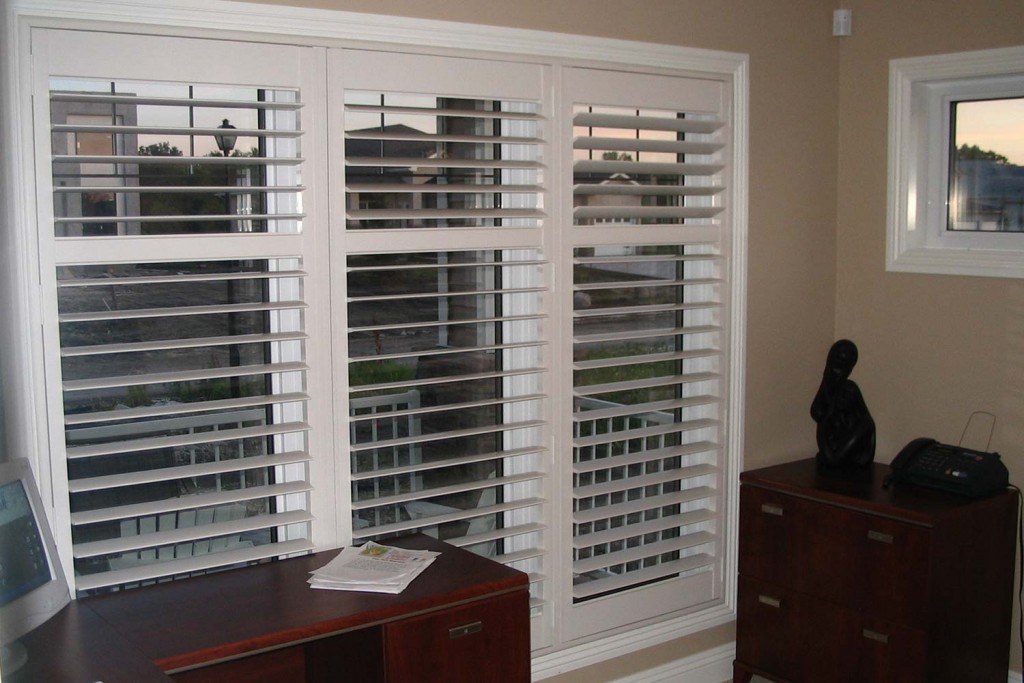 Points to consider
Do I have clearances for doors
Do I want a product that opens as a door
Do I want pull bars visible and/or split
Do I want doors mounted inside or outside my frame around the window
Cost factors for this product are higher mid-range but install costs are higher.

In-Home Consultation
We will take the time to understand your needs, and your household environment before we discuss any window Treatment.
We are ready to serve "You" whenever you are ready.
When you choose to pursue your project with us, you will have our attention to details.

We value our customers' opinion. Read what our clients have said.

Discover our latest news and upcoming events.