Shutters are doors with tiltable louvers.
Some of the best products on the market when it comes to durability with a 20 year warranty. Blade sizes come in 2.5 inch, 3.5 and 4.5. When properly configured they can be set into windows, doors and patio doors. Can also be used in skylights. Everything works well when properly configured and installed. Material used can be PVC, wood or engineered wood. Upper blades can be split to operate independent of lower blades. One of favoured products.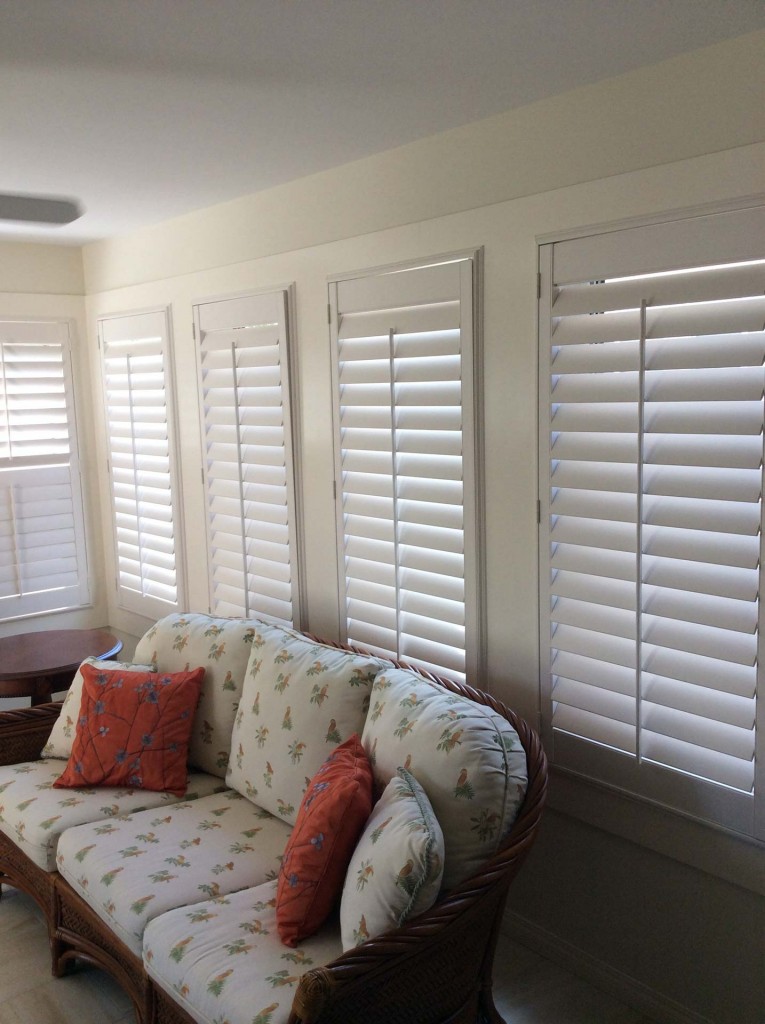 In-Home Consultation
We will take the time to understand your needs, and your household environment before we discuss any window Treatment.
We are ready to serve "You" whenever you are ready.
When you choose to pursue your project with us, you will have our attention to details.

We value our customers' opinion. Read what our clients have said.

Discover our latest news and upcoming events.