When it comes to softening a room nothing better than using a sheer type product which allows light and view but keeps most UV out and allows diffused sunlight in.
Yes, we can even do shaped windows. Comes in a variety of colours and blade sizes. Vanes can be light filtering or room dimming. Room dimming should not be confused with a darkening shade as some daylight will still enter even if blades are closed.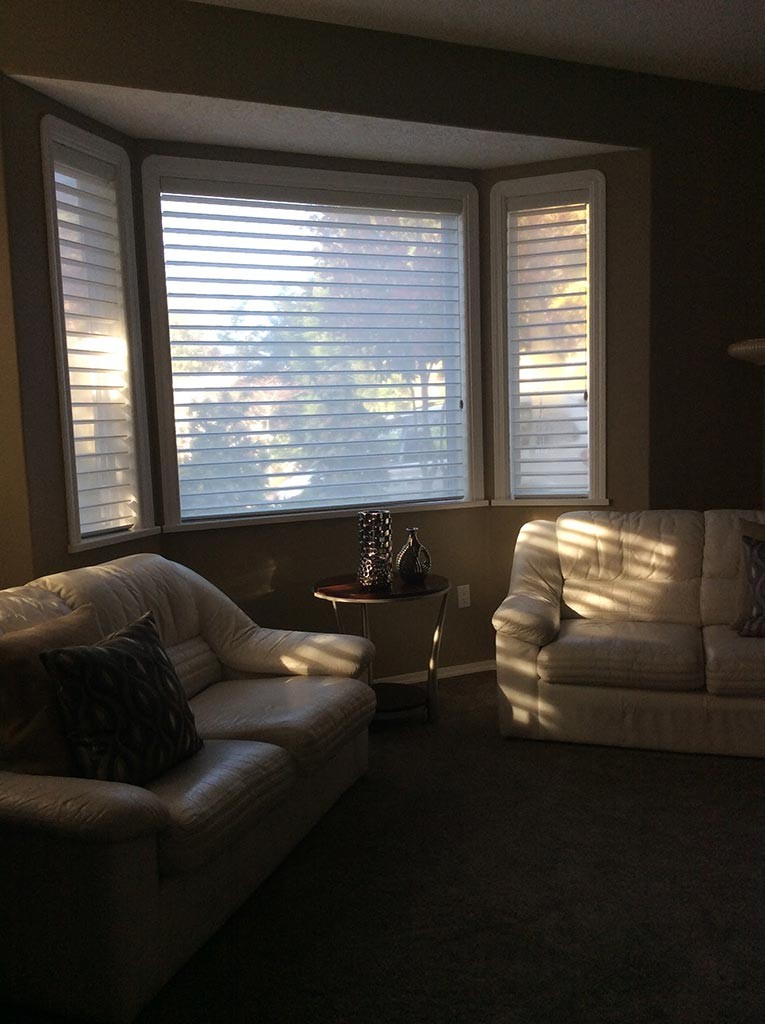 In-Home Consultation
We will take the time to understand your needs, and your household environment before we discuss any window Treatment.
We are ready to serve "You" whenever you are ready.
When you choose to pursue your project with us, you will have our attention to details.

We value our customers' opinion. Read what our clients have said.

Discover our latest news and upcoming events.