Perfect fit shades are a low profile shade to fit on those garden doors where clearance is an issue. Come in 3/8 cell in limited colours.
Benefits & Options
3 frame colours of silver, white and bronze.
The system allows for insertion of brackets at glass and unit snaps to brackets.
Color coordination of alternate cell shades can be an issue, but on the doors usually sticking to neutrals.
#frenchdoor #perfectfit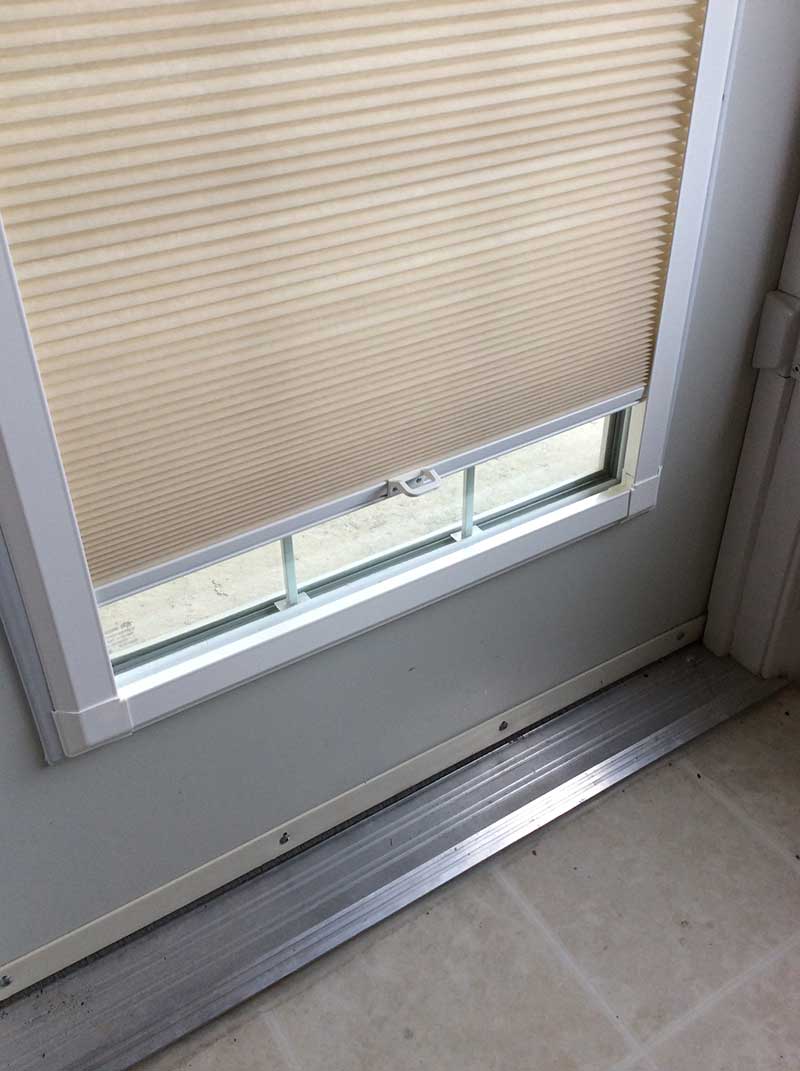 In-Home Consultation
We will take the time to understand your needs, and your household environment before we discuss any window Treatment.
We are ready to serve "You" whenever you are ready.
When you choose to pursue your project with us, you will have our attention to details.

We value our customers' opinion. Read what our clients have said.

Discover our latest news and upcoming events.